Pintos and Lady Pintos Broadcasts, Scores, Schedules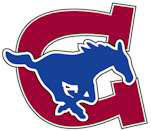 Pintos put scare into 3rd ranked Eugene in 53-52 loss
Congratulations on a Great 18-8 Season!
Lady Pintos end season 17-9 with loss to Blair Oaks
Congratulations on a Great Season!
---
Pintos and Lady Pintos High School Sports action courtesy of KRLL - 1420 AM in California
Click

for Windows Media Player or


for iTunes, RealPlayer or Quicktime to listen live!
All times are Central Time
Week of February 25 - March 1, 2014
Class 3, District 8 District Tournament at Blair Oaks High School
Audio Streamed by the BroadWave Streaming Audio Server by NCH Swift Sound Software.
Links to other broadcast games:
Versailles & Eldon games - www.lakeradio.com
Centralia, Macon & Moberly games - www.centralmoinfo.com
Mexico games - http://info.kxeo.com
Boonville games - http://www.1370kwrt.com
Chillicothe games - http://www.kchi.com/
Please check back for future broadcasts
Interested in listening on iPhone or iPad?
The only way I've found to do it is download the wunderradio app (doesn't work on iOS 7 or later) or TuneIn Radio app (Have to create a custom stream) and manually enter the following address (with all the colons, periods, equal sign & slashes):
http://71.0.220.244:88/broadwave.m3u?src=1&rate=0
If someone has found a different way (that is easier or free?), please email me.
---
Have trouble listening?
Please email me with:
The internet browser you are using (such as Internet Explorer, Mozilla Firefox, etc) & what program is trying to stream the broadcast (such as Windows Media Player, etc).
Any other information that you think would be helpful in troubleshooting the problem.
A Great BIG thank you to Jeff Shackleford and KRLL Radio for allowing the streaming of these games.
When you see Jeff or Rae Ann, tell them how much you appreciate it.
KRLL can be emailed at krllnews@embarqmail.com.
---
Volleyball
Click here to listen to the California/Bishop-LeBlond action from Saturday, October 30, 2010
Click the links to listen to the California Lady Pintos District Semifinal & Championship Games
Click here to listen to the Tipton/Stover Semifinal Game
---
Click here to listen to the October 9, 2010 - 5th and 6th grade football games
Click here to listen to the October 8, 2011 - 5th and 6th Grade Football Games
Click here to listen to the October 20, 2012 - 5th & 6th Grade Football Games
Click here to listen to the October 5, 2013 - 5th & 6th Grade Football Games
Click here to listen to October 3, 2011- California vs Tipton Volleyball
Click here for audio of the Tipton-Sweet Springs October 26, 2012 football game
---
Links
Tipton Cardinals Archived Broadcasts
Missouri State High School Activities Association (MSHSAA)
St Louis Post-Dispatch Prep Sports
Team Missouri - Central Missouri High School Basketball
MaxPreps Missouri High School Sports
You are visitor number since January 1, 2007
Send email to pintosonline@embarqmail.com with questions or comments about this web site.
Copyright © 2006- Alan Sparks - California Pintos Online, All Rights Reserved.
Last modified: February 28, 2014